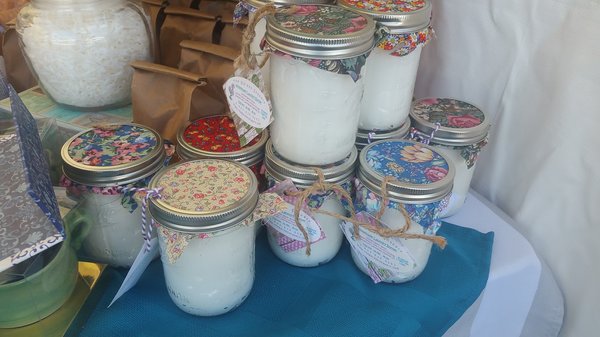 Laundry Butter is made from our all natural 100% Shredded Coconut Oil Soap which is highly cleansing.
Combined with Borax and Laundry Butter and lightly scented with Lemongrass Essential Oil.
Clean your cloths the natural way. Just 1 tablespoon per load of laundry.
I even use it in my HE washing machine.

These jars when measured properly should give you 32 clean loads of laundry.