About us
Welcome to The Garden Soapery! My name is Viola and I'm passionate about soap-making. As a former truck driver and mom of three boys, I found soap-making to be a way to support myself after an accident left me unable to continue driving.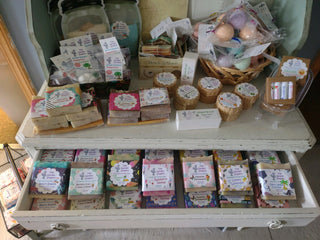 The Journey
I truly believe that God empowers my business of soaping and my journey to The Garden Soapery has been a testament to that. I started with reading a book on soap-making and after six months, I created my own winning recipe that you won't find in any book.

But my journey doesn't stop there. It's always been my goal to give back to the community and help foster children in need. Did you know that 25% of former foster care children become homeless within 2-4 years of leaving the system? That's why we're dedicated to providing second chances to the homeless population and implementing a program to keep kids from becoming homeless after their childhoods were upended.

Every purchase at The Garden Soapery supports this mission. We're currently dedicated to providing soap to our local homeless populations and have donated over 1200 bars so far. We accept donations in the form of tips to offset production costs and continue this bigger endeavor.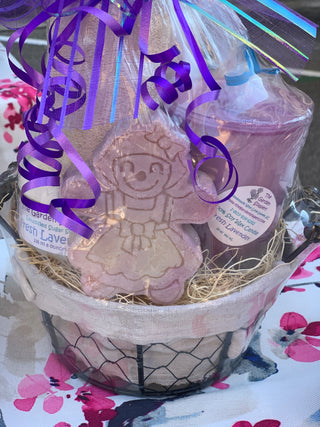 Our Mission
Our ultimate goal is to become a multi-million dollar company that employs others and offers internships to kids aging out of foster care. We want to provide a bar of soap to every homeless person in the USA and then the world because we know the importance of looking and feeling your best.

Join us on our mission and remember, "Pretty is...YOU". Thank you for supporting our journey to make a difference in the lives of foster children and the homeless population.
Our Locations
Palmetto Peddlers
2295 Hoffmeyer Rd
Florence, SC 29501
(843) 665-8663
Headquarters
7431 Old Number Six Hwy,
Santee, SC 29142
(803) 934-6292