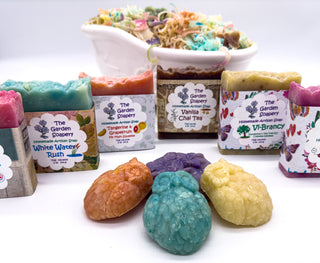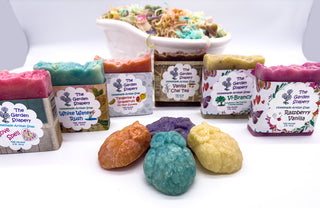 Welcome to Handmade Soaps & Tub Treats!
At The Garden Soapery, we believe that love is the key ingredient in crafting each bar, balm, or bomb. Our passion for making unique, high-quality products is reflected in everything we create. Explore our all natural options and treat yourself to some self-care, or find a gift for someone special. Don't hesitate to reach out to our friendly team with any questions or concerns. Thank you for supporting our small business!
The Garden Soapery
Discover The Garden Soapery - where passion meets craftsmanship. Our artisan Viola personally crafts each homemade bar, balm, and bomb with love. Established in May 2015 in the charming town of Santee, South Carolina, we offer unique and fabulous gifts for your loved ones. Indulge in handmade products that are not only beautiful but also nourishing for your skin.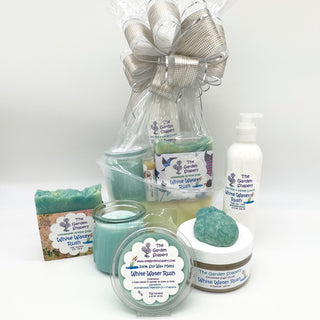 Free Shipping On Large Baskets!
Start Your Holiday Shopping Now! With Free Shipping on all Large Gift Baskets. Discount applies at checkout.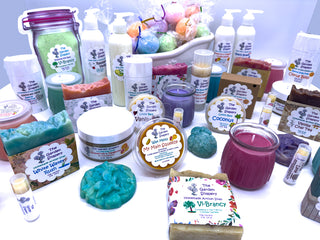 Giveback
Every Bar of Soap Helps Our Mission.
Join our mission with every bar of soap purchase. Our goal is to become a multi-million dollar company that positively impacts the lives of others. We strive to provide second chances to the homeless and prevent kids from becoming homeless after their childhoods are disrupted. Help us offer internships to those aging out of the foster care system. Our dream is to share a bar of soap with every homeless person in the USA and beyond because we understand the power of looking and feeling your best. Let's make a difference together. Remember, "Pretty is...YOU" and you can help make our mission a reality with every soap purchase.
"Love these products! I especially enjoy the fresh lavender lotion and soap. My teenage daughter loves the bath bombs. We are also very happy with the deodorant."
– Katie T. Verified Buyer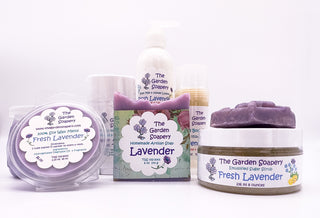 "Sugar Scrubs! love this product! The best I've ever used."
– Karen M. Verified Buyer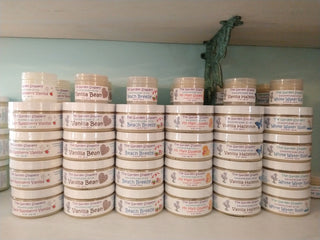 "I love the unscented soap to wash my face! I've been using it for years! The garden soap is great too!."
– Tarah D. Verified Buyer