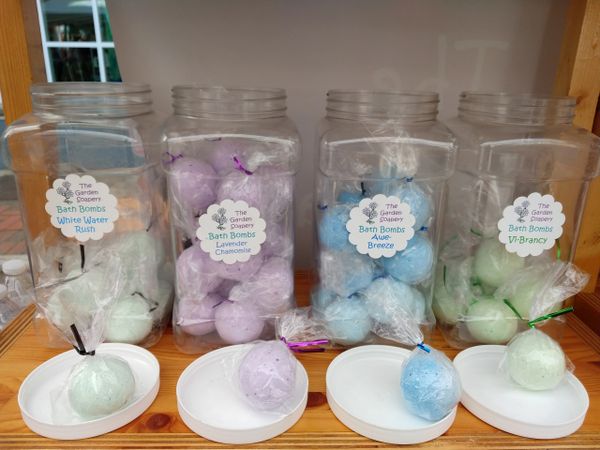 Bath Tub Treats are an awesome way to unwind after a hard day.
Our Bath Fizzies(Bombs) come in 8 different scents. Our top 8 scents in soaps and so many other items.
Just drop one in your just right warm temperature of bath water and let the
Cocoa Butter and Grapeseed oil moisturize your skin and relax.
Ingredients: Food Grade Baking Soda & Citric Acid, Cornstarch, Epsom Salts, Alcohol, Cream of Tarter, Grapeseed Oil,  Cocoa Butter, fragrance Oils, Polysorbate 80 & Lake Colors.