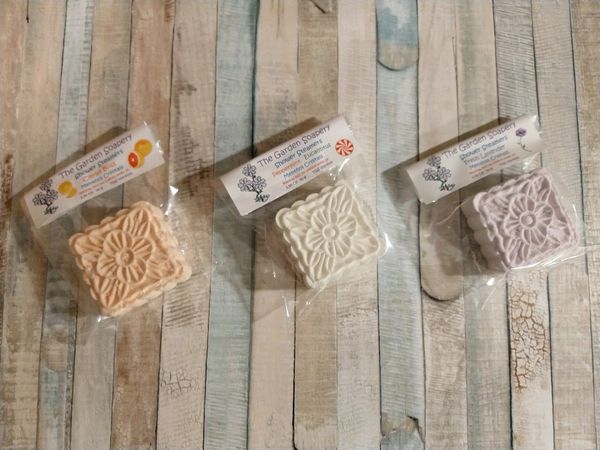 Shower Steamers are a great for those days when you really want a bath but time says differently.
Just add one to the bottom of your shower and shower as normal.
Available in 3 Mentholated Scents. Peppermint Eucalyptus, Fresh Lavender and Citrus Bliss.
Ingredients: Baking Soda, Citric Acid, Corn Starch, Cocoa Butter, Grapeseed Oil, Menthol Crystals, Alcohol, Cream Of Tarter, Fragrance Oils.